This spring has been a prolific season for me to explore the imaginative power of movies and visual effects. I have been joining film festivals and (re)discovering acclaimed movies from the 95th ceremony of the Oscars to the upcoming 75th edition of the Cannes Film Festival.
My mood for movies has inspired me to start reviewing a list of the top 250 films in a movement I call 'The MooDvies IMAGINAList.' This comes in addition to 'The CREAtive TECHnologist', which focuses more on tech companies and tools, ranging from Artificial Intelligence (AI) and Extended Reality (XR) to Visual Effects (VFX).
To start this journey, I couldn't have found a better community than the Visual Effects Society, which organizes screenings for its members and networking events from Los Angeles to London. The society also publishes the magazine VFX Voice; its latest Spring 23 edition was particularly insightful in exploring the paradigm shift of Virtual Production (VP) described by major VFX studios.
As generative AI is becoming trendy, the magazine couldn't skip examining AI Art from the protests against this new set of CreaTech tools to understanding the limits of AI. I would also suggest reading another article which argues that AI will make human Art more valuable.
The VFX Voice magazine also highlighted the VES Awards winners, in particular, Avatar: The Way of the Water, which, as one may expect, won the Academy Award for Best Visual Effects three weeks later. It is also worth mentioning The Art of Being Everything, Everywhere, All at Once, the sensational winner of 7 Oscars during the 95th ceremony, for its VFX with a budget 10 times lower than James Cameron's production.
These movies demonstrate how imagination, from the VFX of big productions to indie movies, can reveal simple facts about our human nature, family, friendship, and love through Sci-Fi while acknowledging the immense possibilities and absurdity of our condition in this world.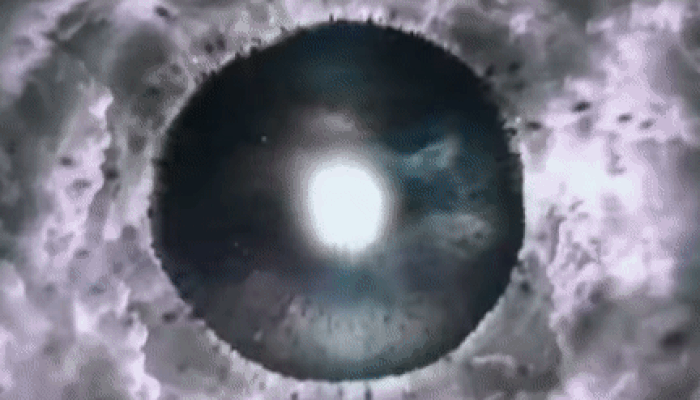 Let's start the 'Voyage to the Edge of Imagination' with the Science Museum and more specifically, the Science Fiction Film Festival, which was a great opportunity to join IMAX screenings and several talks. The panels included 'Building Sci-Fi Worlds' with Paul Franklin — Academy award-winning VFX supervisor for Interstellar and Inception, as well as 'How to Build an Android' to discuss the imaginal power behind Blade Runner and Artificial Intelligence in general.
As we enter a new era of space exploration to the moon, Mars, and beyond, movies or even TV series, such as The Expanse with the Rocket Science VFX, are transforming our imagination in the same way as the seminal work of Stanley Kubrick, '2001: A Space Odyssey,' did five decades ago during the Apollo program.
The visual effects, and practical effects in real environments cherished by Christopher Nolan, extend our imagination with a sense of accuracy and even discovery. A good example is VFX studio DNEG's collaboration with Nobel Laureate Kip Thorne to create gravitational lensing by spinning black holes not only for the aesthetics of Interstellar but also for the publication of two scientific papers.
Sci-Fi movies and VFX are a starting point for imagining the Design Futures of work, space, and species, or in short, 'The WQrksPACE Futures' that we can foresee as design futurists through architecture and (bio)engineering to develop autonomous machines and new construction in space without compromising the climate as well as biodiversity, thanks to the bioeconomy and hydrogen revolutions.
Blade Runner 2049 is another great artwork of a sci-fi world created by John Nelson — Overall VFX supervisor of the Academy Award-winning movie. He supervised a combined team from DNEG, Framestore, and six other VFX studios involved.
Ridley Scott's and Denis Villeneuve's versions of Philip Dick's novel explore, in their own ways, the status of being a person in the advent of artificial general intelligence (AGI). I would say that humanoid robots are more like a metaphor for understanding our cyber identity, personalized medicine, and personal assistants in the rise of chatbots (for now), and ultimately our desire for power and immortality.
From this other perspective, sci-fi movies and VFX are also sources of inspiration to imagine business solutions for digital wealth, health, and care, or in short, 'The W3althCARE Solutions.' As business solutionists, we can implement these solutions through product management and (bio)marketing to improve ourselves using artificial intelligence and extended reality without compromising our well-being and, most importantly, our freedom.
Recognizing that fiction is the lie through which we tell the truth, as in V for Vendetta, we should be aware that the imaginal power of movies and visual effects can also be a means of propaganda or, at the very least, uniformity.
That's why I embrace the diversity of films, which provide us with different images, stories, and even revolutions of our times. The recent Hong Kong Film Festival UK, for example, reflected on identity as a migrant and raised questions about artistic freedom.
The second part of The MooDvies Imaginalist journey would be to explore different mediums for telling stories and showcasing moving images, especially in the face of deepfake technology and the convergence of moviemaking and gamemaking.